Building
Quality Parts

for the Brands You Know

Top-of-the-industry manufacturers and world renowned companies have chosen
Toledo Tool & Die to produce parts. Our parts can be found on products made by: About
Toledo Tool and Die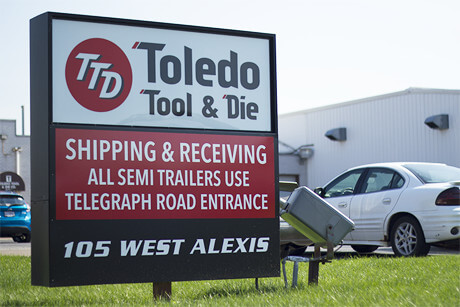 Die Design and Build: We are ready and able to create a huge range of products to fit your needs.
Facility and Resources: Our 105,000 square foot facility is full of innovative tools and products.
Manufacturing: Our streamlined, cost-effective approach guarantees that you'll receive a competitive price and a remarkable product.
Engineering: Our engineers and technicians are experienced and highly knowledgeable.