At Toledo Tool and Die we put the needs of our customers first. That's why we work hard to create the finest products possible every single time. With decades of experience on our side, our highly knowledgeable and fully committed team of engineers and technicians endeavor every day to make our product creation process more streamlined, efficient and cost-effective.
Consistent Reliability
We care about more than just creating great products. We also want those products to be as affordable as possible, and to do that we need to make them as cost-effective to produce as we can. However, we know full well that we must do this without any sacrifice to quality, no matter how minor it might be. In other words, we seek to achieve a low cost of production while maintaining a remarkably consistent level of quality among of products, as both of these goals are to the benefit of both our company and our clients.
O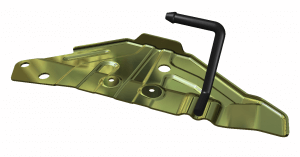 ur broad range of knowledge in matters related to our field coupled with our extensive experience in manufacturing allows us to accomplish exactly that time and time again. Here are a few of the tools we use to ensure that every product we create is just as fantastic as the last.
Cutting-edge 3D software programs, including Visi-Design, Fast-Blank and SolidWorks, allow us to construct ideal strip design layouts and other items before production even begins.
At Toledo Tool and Die, we implement certain automated tools to ensure overall consistency and reliability. Though much of the work accomplished at TTD is done by hand our company does utilize computer-aided CAD/CAM/CIM and CNC technologies to guarantee that every step of the process goes as smoothly as possible.
We utilize a number of fantastic non-computer-aided tools as well in our work with Toledo Tool and Die, the kind which can simplify production and deliver a consistently high level of performance every time. These include an underground Vibro scrap system to efficiently, remove of waste generated during production, automated grommet insertion and Servo feed system machines to streamline production and more. Every tool we use during production is state-of-the-art and of the highest quality, and every employee involved in their utilization is highly qualified and extremely knowledgeable.
Our efficient die storage and retrieval system ensures that productivity remains high at all times and that our workers are never left without valuable resources and references.
Example Product Renderings